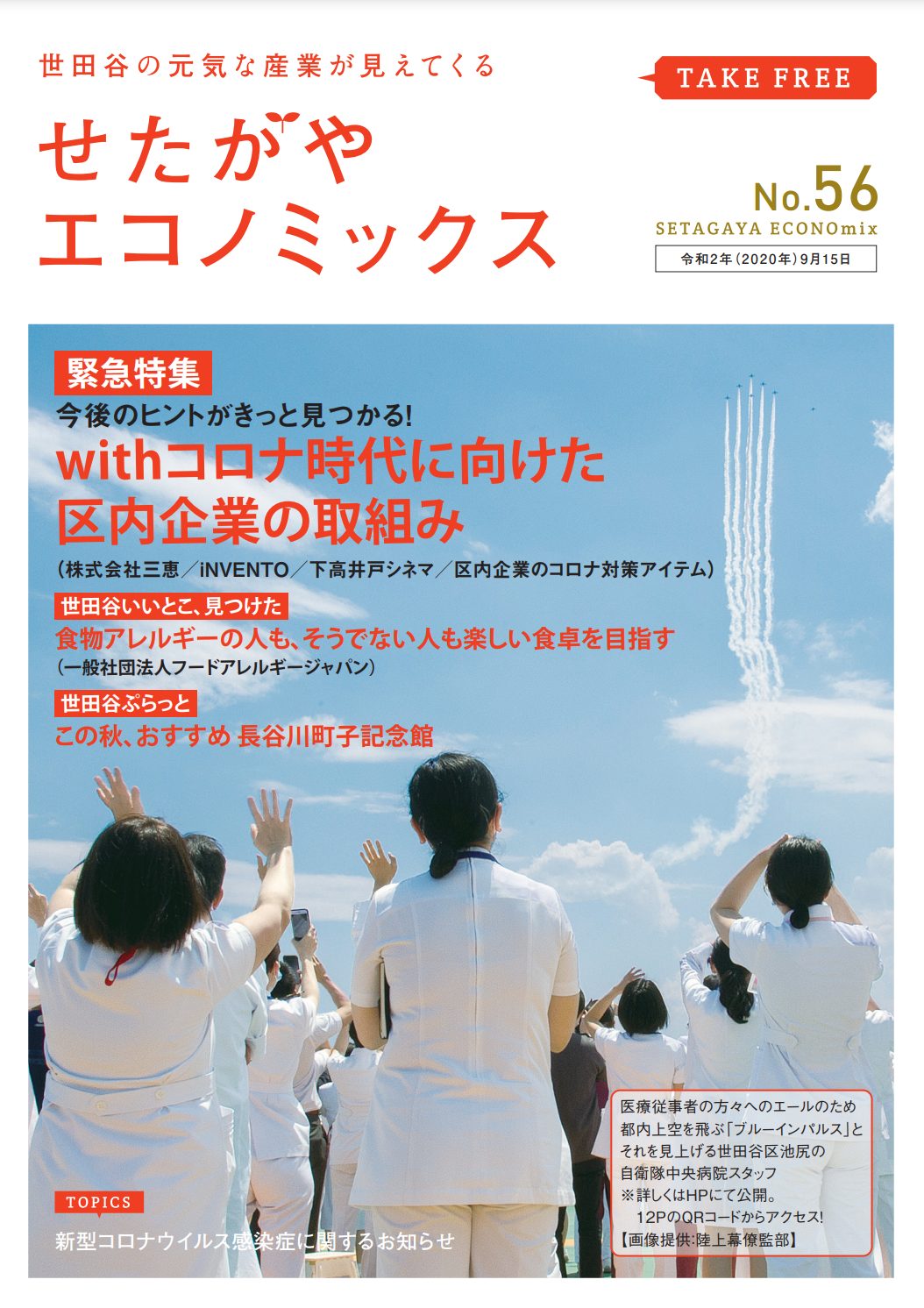 The activities of us, Food Allergy Association of Japan, was introduced in the public relations magazine "SETAGAYA ECONOmix" jointly published by Setagaya City Administration and others. Our activities to promote the disclosure of food allergy information for the aim of creating fun time around dining table with and without food allergies were featured (the article is written in Japanese).
With this publication, various people will recognize our activities and we hope that the number of team members will increase.
Even if you have food allergies, so that you can enjoy a day-to-day life with your family and friends, Food Allergy Association of Japan will make further efforts.
*About "SETAGAYA ECONOmix"
"SETAGAYA ECONOmix" is a public relations magazine in which Industries in Setagaya (such as commerce, manufacturing, agriculture and sightseeing) are introduced. It is jointly published by Setagaya Public Corporation for Industrial & Tourism Promotion, Tokyo Chamber of Commerce and Industry (Setagaya branch) and Setagaya City Administration, and released 4 times in a year. We are introduced at the corner of "Setagaya A good place was found." in which the store , enterprise , person showing an existence sense in Industries in Setagaya (commercial , industrial , agricultural , sightseeing) is featured.
You can get the booklet at Shutchojo (Community Branch Office), Machizukuri Center (Community Development Branch Office), Civic Information Corner, Municipal library, University/College, Shopping street and Financial Institute(Setagaya Shinkin Bank, Showa Shinkin Bank, Johnan Shinkin Bank and Japan Finance Cooperation Shibuya branch office etc.) in Setagaya.