If you attended the event and have not completed the questionnaire,please click hereand we would be grateful if you could help us:)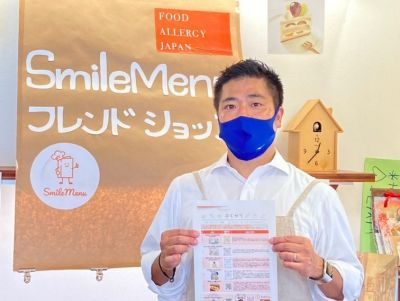 Thanks to your participation, our "One Day Event of Gluten Free" on Aug.26th was a great success. We appreciate all of you who visited us. Thank you so much. All the rice flour breads were sold out and all the fresh and raw products from SmileMenu Friend Shop were sold out.
"Enjoying our meals together."
"Eating good food with you all together."
A simple thought is shared by all participants.
The road was made from the feelings of Mr. and Mrs. Okamura of Boulangerie Puku-gari, and everyone's feelings gathered and took shape.
It was a pleasure to be touched by your kindness and warmth. We were also blessed by our guests. And we have been blessed with visitors who have expressed their hopes for the future.
Two weeks after the event, we are grateful and excited.
Gluten-free, food allergies, veganism, religious diets, medical diets, physical accessibility, there are many dietary restrictions and considerations that need to be taken into account.
We understand and accept each other, and sometimes we even share the same food, or the same place, and
"Enjoy eating and laughing together."
We believe we can achieve our goal.
In retrospect, we are both touched and grateful, and we know that we did not do everything we could.
We would like to apologies to those who lined up outside the shop in the heat of the day. We would like to thank you for your cooperation with our infection control measures.
Nevertheless, we managed to achieve what we did.
We will share what we need to fix and what we will improve in the future, and we will walk towards the future again.
A BIG THANK YOU!!!
And keep up the good work with SmilleMenu!